Cross Web Tech has been developing quality web sites since 1994 for clients nationwide. We specialize in website services for small to mid sized companies, as well as gorgeousandstuff.com, personal and home businesses to include website design, web hosting, domain name registration, search engine optimization, and site promotion with options to fit any budget.
Let's face it, today's business environment is tough. Large corporations can afford to hire expensive website design firms, but what about the average small and medium-sized business? Imagine if a professional website design firm was available to you at a fraction of the cost of high-priced ones.
We can provide your company with a complete range of web services. Whether you are getting your business on the Internet for the very first time, or your current site just needs a quick clean-up, we will create a package to meet your budget. Your website will be designed around your needs, after carefully reviewing your company's site requirements.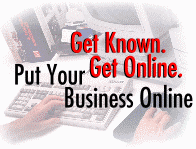 ---
Website Design & Development
Every website is custom built to fit your needs, taking into account your present image, design, and logo, so your website is specific to your company. We offer a variety of Design & Development options to fit nearly any budget.
Web Site Hosting
We have several options for website hosting, depending on your preferences and specific requirements. We offer Hosting Plans at some of the lowest rates in the industry.
as low as
$2.50 a month
Domain Name Registration
We offer some of the lowest rates for registration available – Purchase your domain name today, before someone else does
$14 a year
.com / .net / .org