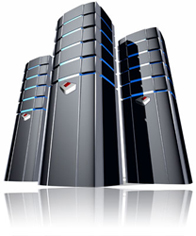 We are a premier web hosting provider. We provide unmatched webhosting services at affordable costs. If you're looking for quality services, reliable equipment, safe and secure datacenters, friendly support staff and high quality customer service, you have come to the right place. Cross Web Tech offers 30 day money back guarantee on shared hosting, 99.5% uptime guarantee, 100% power guarantee , fast and easy setups, easy to use control panel choices, and much more.
All our hosting servers are maintained in a secure datacenter with 24×7 monitoring to ensure immediate response on potential problems and the highest possible uptime to ensure your site is always available to visitors.
Linux Web Hosting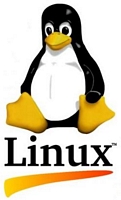 We provide world-class Linux web hosting backed by state of the art secure data center facilities. With the option to choose from either our personal shared hosting plan or our business web hosting plan you are sure to find the perfect plan to meet your needs.
Our affordable web hosting plans are equipped with the open-source Linux operating system installed on the server. Since the operating system is open-source it's easy to maintain and provide frequent updates which are advantageous to our clients. This open-source operating system is not only reliable but allows us to provide you with a cheap Linux hosting solution that won't break your budget. While there are a variety of scripts, programming languages, and databases that can be used the most common are PHP, Perl, and MySQL, which are core features of any Linux website hosting plan.
Hosting for Non-Profits:
Today non-profit organizations have taken huge strides forward in improving our society and bringing in changes for the good. Their selfless contribution to the world has earned them deserved respect and dignity. Cross Web Tech recognizes and value this sacrifice and as a token of respect, offer them free web hosting services.
The offer for free hosting for Non-profit organizations is valid only for Shared Hosting plans and eligibility is determined by the IRS-issued 501(c)(3) determination letter. However, Domain registrations are not included in the offer for discount.
Unlimited Storage/Bandwidth?
We see many web hosting companies offering unlimited storage or bandwidth for what appears to be a bargain. However, there has to be some limit. How is there unlimited space? We sell individual servers and they have a limit, albeit more than a practical business would need.
Let's look at the numbers:
A web page should ideally be less than 20kb, and that is only the HTML. If we include external JavaScript file (average 2kb), external Cascading Style Sheets file (average 3kb), and embedded images (not more than 50 kb), the total size of the web page becomes 75kb. And if your web site has a hundred pages, it would require 7.5MB. So why would you require unlimited space? What are the hidden costs?
For our Personal Blog/Website hosting we provide 500MB storage and 5GB bandwidth. This would mean that your website could ultimately have over 6,000 (six thousand) pages and visited 100,000 (one hundred thousand) times a month!