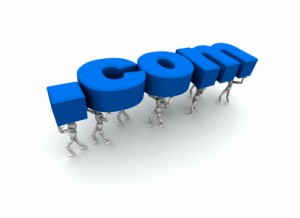 Dear Customer –
Currently, Domain names are $10 – they will increase to $11 per year.
This price change applies to all customers, for new registrations and renewals, and we would like to apologize for any inconvenience caused.
In the past we have always kept our domain name prices as low as possible and, even with this increase, we believe that our pricing is still competitive within the hosting industry. Thank you for your continued support!
We are also implementing some upgrades to our services which will include:
Improved customers services
Improved customer updates
Updated website
& newsletters
These updates are important as it means improved communication and support to you, our customers.
We suggest that you login to your account and renew now prior to the rate increase.
Domain Name Account Login:
http://domains.crosswebtech.com/
NOTE: Your username is the email address. We cannot supply your password as it is encrypted. However, you may request it from the login screen.
Dont have an account yet? Visit: Domain Name Registration
If you have any questions or concerns please contact us.
(Related: There is a huge page on Mangomatter that furnishes you with all the information you require about web hosting platforms. Look them up today.)